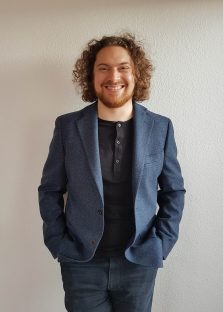 Born and raised in Portland, Oregon, Alan Fortuna earned his Bachelor's Degree (B.S.) in Biology from Arizona State University in 2004. After moving to Germany for one year of independent research on a Fulbright Scholarship, he enrolled in the Eberhard Karl Universität Tübingen, later earning his M.A. (Magister) in both General Rhetoric and Philosophy. He also began teaching, and quickly developed a portfolio focused on business English and strategic communication. Soon after, he founded Fortuna Communication to coordinate all of his teaching and translation activities under one roof.
In addition to leading Fortuna Communication, Alan is completing his Ph.D. in General Rhetoric at the university in Tübingen. His doctoral thesis focuses on the theory and practice of polarizing rhetorical strategies in American political and social discourse.
A detailed CV is available upon request.